Top Ten Reasons To Watch Another World

This article was taken from Soap Opera Magazine, but the pictures were added by me, Nikki

10. Marriage Isn't the Kiss of Death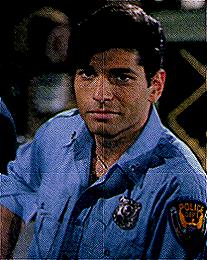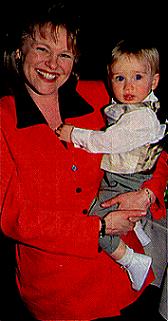 it's sort of an unwritten rule on daytime that once you marry, you're relegated to the back burner, where you simmer for years. Not at AW. The writers strive to keep marriages realistic. After Paulina gave birth to Dante, she struggled to lose her pregnancy weight gain. She turned to diet pills, them amphetamines, to lose weight. Husband Joe remained by her side until their house burned down. Once she realized she wasn't at fault, he swept her into his arms. Gary learned on his wedding night that his wife was pregnant. However, she lost the baby in the line of duty. Did they split up like other soap couples? No, they worked through their pain together.
9. 34 Years Young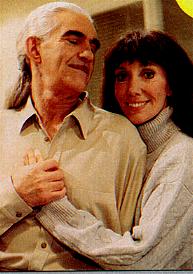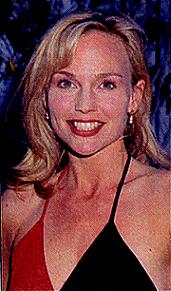 AW Premiered on May 4, 1964. The show's rich history is evident as the writers and producers take time to remind us of past characters and what they are doing. Occasionally, they even show up - witness Dean Frame's vistit to his pal Matt Cory. Longtime patriarch, Mac Cory passed away in 1989, yet his presence is often felt when Amanda and Matt speak so fondly of him. And his photo is even shown on camera whenever the Cory living room set is used. Rachel Hutchins has been with the soap since 1967 and it is an important part of an ongoing story to this day. Recently, Rachel's husband Carl, was written out of the storyline, but there's no doubt in our minds that in a few months, he'll return to the canvas. We can only hope that Charles Keating is free to portray to role once more.
8. Rich Man, Poor Man
Unlike some soaps, where the characters just seem to ooze money, in Bay City citizens actually work for a living. Yes, the Cory family is wealthy, but they still hold down jobs. Daughter Amanda toils at the Herald, son Matt just began his own recording label and mama Rachel checks the many holdings of Cory Publishing. As for the blue collar contingent, Paulina runs Carlino's Restaurant, hubby Joe is a police captain, Josie's a detective and her husband, Gary, is a private eye.
7. Miss a day, Miss a Bunch
Forget the myth that you only need to watch one or two episodes a week to know what is going on in Bay City - every day is worth tuning in for. The storylines move along and things are resolved quickly - unlike other shows that keep you hanging on for months. Although recent cast changes have upset longtime viewers, the resulting storylines have gone far toward making up the loss.
6. Casting that Counts!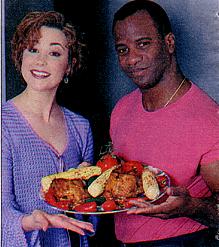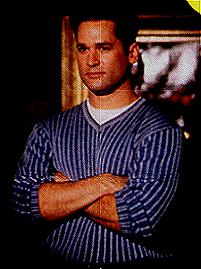 Kudos to casting director, Jimmy Bohr! Unlike other daytime shows that hire "faces" who can't act their way out of paper bag. AW searches high and low until it finds just the right person for the role. And that includes missions to the nation's best programs for drama and theater, such as Temple University, where Kim Rhodes (Cindy), John Littlefield (Gary), and Eric Morgan Stuart (Chris) are alumni.
5. Minorities are Major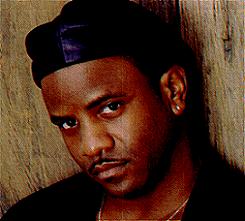 While other soaps have a token African-American character here and there, AW has a solid core of black contract players. Take Emmy-nominated Rhonda Ross Kendrick. As police officer Toni Burrell she suffered a brutal rape and accused the wrong man, but when she realized her error, she publicly admitted her mistake. Her childhood pal, Tyrone Montgomery (Henry Simmons) is a class act, as in Toni's beau, Chris Madison (Eric Morgan Stuart), the Herald's top-notch writer-reporter. Meanwhile, Toni's mother Etta Mae (Elain Graham), runs the Lucky Lady, a local jazz club, with flair and style.
4. Bad to the Bone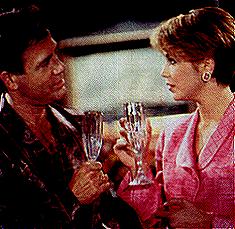 Your everyday run-of-the-mill villians don't take up residence in Bay City. Take Cindy and Grant, for instance. Cindy is so evil she changed hubby Grant's blood type so he'd think his son Kirkland wasn't his. As it that's not enough, when they first tied the knot, the two spent the first few months plotting to kill each other (the only reason they married in the first place was to keep him out of jail). Grant's so bad he set his former fiance's house on fire so she wouldn't be able to testify at his custody hearing. (Thankfully, Paulina and Dante survived.)
3. They've got the look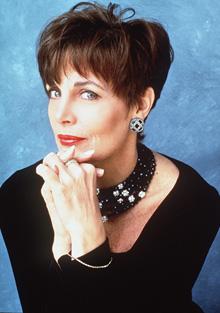 AW costume designer Shawn Dudley is constantly scouring stores for just the right attire fot his cast. Whether it's a designer boutique on Madison Avenue or a major department store, Dudley comes up with the duds. And the residents of Bay City can look just as appealing in tight jeans and a Gap t-shirt as they do in a stunning formal gown thanks to Dudley's expertise. Best of all, who can resist tuning into see what Felicia Gallant (a.k.a. Linda Dano) will be sporting each day?
2. A Mother and Daughter Reunion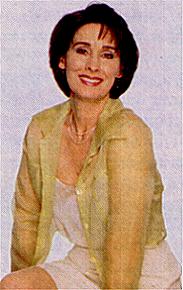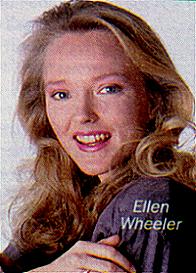 The May return of Ellen Wheeler as Marley, the role she created in 1984, should give the show a much needed shot in the arm, ratingwise. In fact Wheeler's talents won her an Emmy in '86 for her portrayal of twins Vicky and Marley. In her very first return scene with TV mom Anna Stuart (Donna), we were vividly reminded of the emotional bond these two share on-screen. And it is about time Stuart that is given a chance to strut her stuff - she's been on the back burner way too long.
1. Rely on Jake - And Vicky, Too!!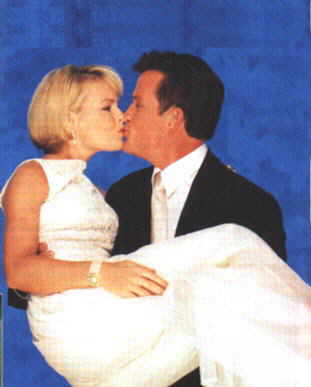 Each year after the Daytime Emmy Awards become history, the media buzz seems to hover around AMC's Susan Lucci (Erica) losing yet again. How about the fact that Tom Eplin (Jake) has never even been nominated for an Emmy!? What an outrage! Eplin's bad boy, Jake McKinnon, can have us laughing out loud or reduce us to tears at will. Watching Eplin's work with Jensen Buchanan (Vicky) reminds us with crystal clarity that happily ever after may be nice but not nearly so compelling as some well played angst and turmoil. Half the fun - no, all the fun - of watching Jake and Vicky part is waiting for them to reunite!

These pictures were scanned from the pages of Soap Opera Digest.